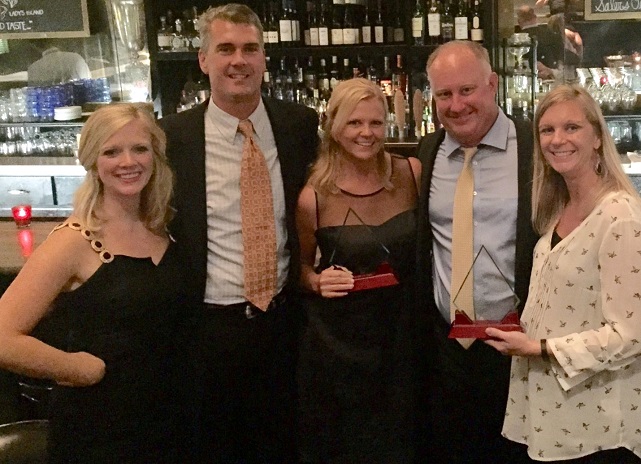 DANIEL ISLAND, S.C. – JacksonBuilt Custom Homes was awarded two 2015 PRISM Awards by the Charleston Home Builders Association for two home projects on Daniel Island. JacksonBuilt was honored twice in the "Best Product – Single Family Homes" category, one for a home in the $1.25 million to $1.5 million category and the other in the $1.5 million to $1.75 million category.
Originated in 1988, the PRISM Awards recognize excellence in the marketing and promotion of new homes and in various segments of the housing industry, including the outstanding work of custom builders, remodelers, contractors, and home sales representatives. The 27th annual PRISM awards ceremony was on Nov. 6 at the Hyatt Place in downtown Charleston.
Based on Daniel Island, JacksonBuilt Custom Homes is committed to and takes great pride in a hands-on approach to creating outstanding client relationships during the build process.
"It's so rewarding to be recognized by our peers for the work we do every day," President Richard Jackson said. "We couldn't be happier with our company's growth, our incredible team and the amazing homes we've completed this year. These awards are just further proof of our hard work and dedication."
Last year, JacksonBuilt was named to the preferred custom builder team for the Carolina Park development in Mount Pleasant. Early this year, leading home remodeling and design website Houzz honored the company with a "Best of Houzz" award for design.
---