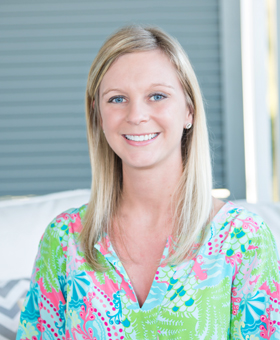 ---
Eleanor Taylor
Production Coordinator
Move-in Music to Her Ears: "So many talented people came together to create this beautiful place we call home!"
Mark of Merit: Years of experience on the trade/contractor side of industry
"It was important to me to be a part of a smaller company that I could help grow."
As the newest pro to join the JacksonBuilt Custom Homes team, Eleanor brings a wealth of experience in both customer fulfillment and contractor finesse. Her role touches on just about every aspect of the residential build process… Scheduling trades. Overseeing customer warranty. Settling invoices. Coordinating permits and inspections. And her dynamic role on the team speaks to the response of a company that is growing by leaps and bounds, and is unwilling to let anything fall through the cracks in the process. As for Eleanor? She went looking for the drive, challenge, and bright future of an innovative young company, so she wouldn't have it any other way.
"The more personal you are with the client, the happier they – and you – are going to be."
It was something that attracted Eleanor to JacksonBuilt from the start, this idea of treating clients like family. She knows it's the little things – like putting names not only with faces, but also with family members, backstories, and interests – which demonstrates a true partnership with the client. Admittedly, Eleanor's knack for connecting is somewhat self-benefitting; she believes that no matter how your day begins, keep yourself open to the tremendous potential of others making it even better.
"Working as a team, when things even approach chaotic, we lean on each other."
Eleanor acknowledges that working so closely and collaboratively allows her the gift of learning production and design in the best possible setting. As a team they are never afraid to roll up their sleeves and cross tasks in the pursuit of the best resolution.
"I've always loved home design and décor, so it is a treat for me to see it come together every single day."
Eleanor may have a degree in Business Administration, but she has an eye for lovely interiors. One she earned at college, the other she inherited from her mom. She takes pride in her own home (though her husband has mused that this "pride" is not without its pocketbook impact). She has been creatively stirred working alongside Allison, and believes that the advantage to the client of having a dedicated design specialist on staff simply cannot be overstated.