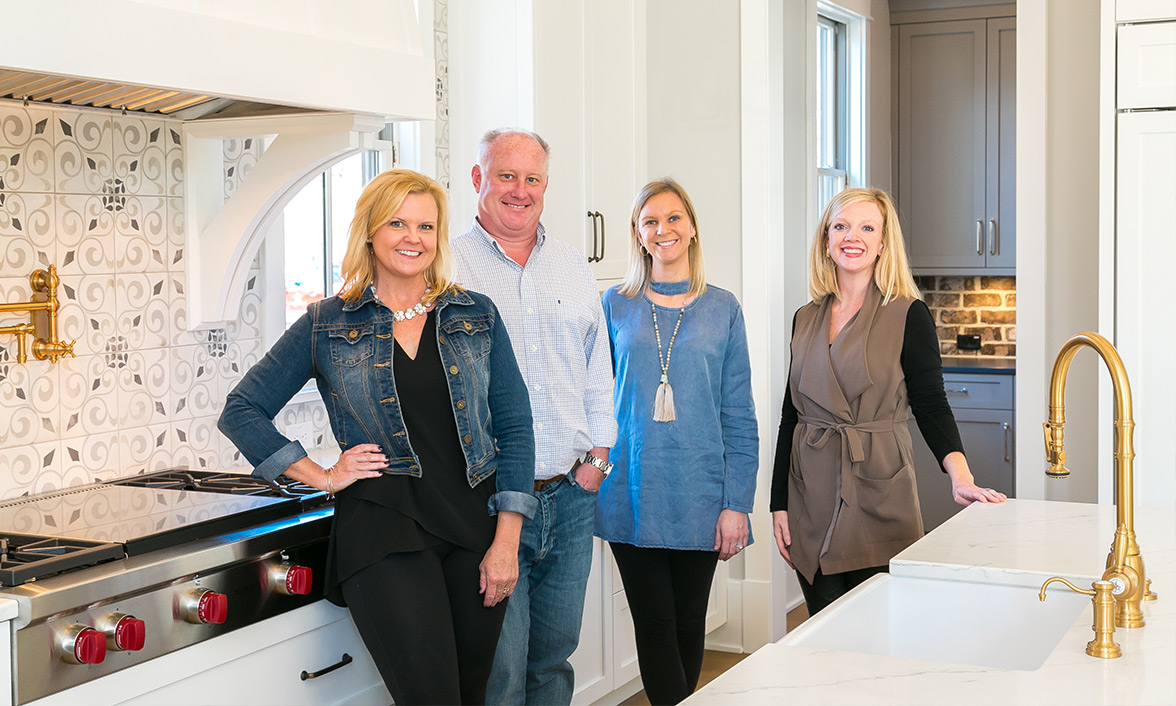 Can building a home be fun?
It would, in fact, call for a builder that is not only proficient and experienced, but also design-genius, incredibly budget-savvy, and frankly, ever-available. Scatter those elements among a dynamic posse of personalities, add some comic levity and calming counsel, and there just could be potential for… dare we say it… a delightful experience.
But can you really find that kind of homebuilder? Well, you just did.
Take a minute to meet the team. They're about to become like family, after all.
One of the best things we can say about our experience with JacksonBuilt Custom Homes is that they truly cared about our project. Richard ...
They simply do NOT mass produce homes. Richard Jackson (owner) is intimately involved with every aspect of the project. All of the decisions, changes ...
When we first thought about building a home we were quite wary. We had no experience with it and had heard lots of horror stories ...
We were living in New Jersey and wanted to move to Daniel Island.  While looking for land we met Richard Jackson of JacksonBuilt Custom Homes. ...
JacksonBuilt Custom Homes did a wonderful job building our custom home on Daniel Island. The JacksonBuilt team was always available and responsive to questions or ...
Words seem inadequate to express how happy and thankful we are in our beautiful new home. Your team has been so helpful and easy to ...
We had an excellent experience with Jacksonbuilt Custom Homes. We were impressed by their can-do attitude from our first meeting all the way through completion. ...
We hired the amazing team at JacksonBuilt Custom Homes to build our dream home two years ago. It was the best decision we made! The ...
JacksonBuilt constructed a fabulous home for me. Attention to detail was excellent in all aspects of the project, including the management of the budget. They ...
From start to finish, the process was smooth, exciting and more fun than we could have hoped. Richard's professionalism and attention to detail are unmatched. He is ...
---
Read Testimonials