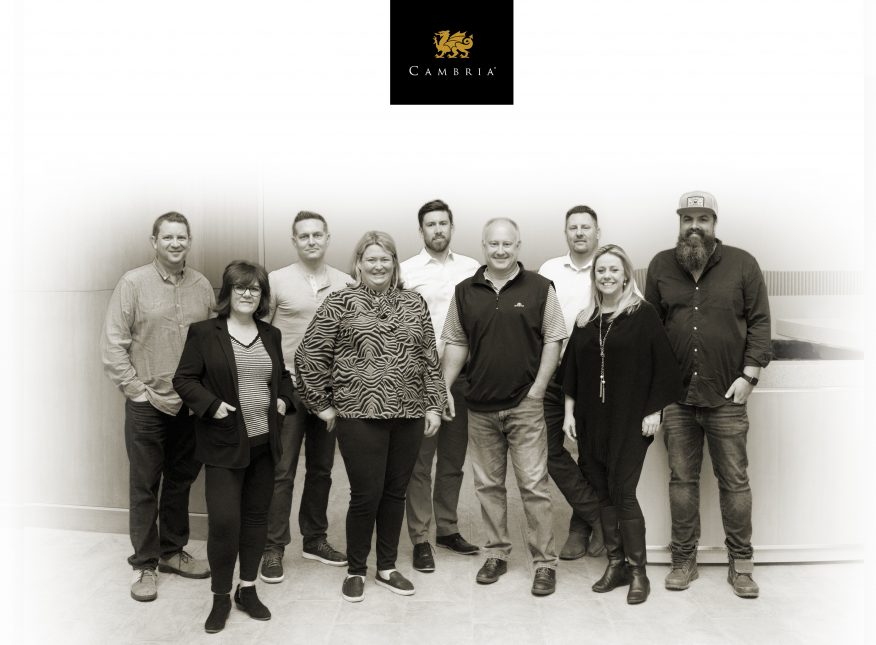 Richard Jackson, owner and president of JacksonBuilt Custom Homes, has been named to the inaugural Academy at Cambria Council. Based in Minneapolis, Minnesota, Cambria is the leading producer of American-made natural stone surfaces. Its new Cambria Council is comprised of industry professionals who work with Cambria to advise on the business needs of its customers.
Jackson and eight other builders and designers from around the country attended an inaugural meeting in April where they toured Cambria's processing plant and fabrication facility and participated in round-table discussions. The Cambria Council provides advice and field expertise to Cambria as third-party validation and external brand support. With this council, Cambria will hear directly from these industry channel experts in a focused and deliberate forum addressing all aspects of Cambria's business.
"We wanted to form this council to make sure we constantly have our pulse on the needs and wants of the industry and are identifying opportunities to address new or revised tools and programs," said Andrea Thorne, executive vice president of marketing for Cambria. "The council is made up of professional builders, remodelers, and interior designers – all leaders in their respective fields – with representation throughout the country. We are excited to collaborate with this group."
Jackson founded JacksonBuilt Custom Homes in 2009 on Daniel Island. Prior to starting his own company, he spent over a decade working for one of the largest homebuilders in the Southeast, overseeing projects in Atlanta and Charleston. Through the culmination of more than 22 years of experience and more than 50 homes, Jackson has built his company based on a persistent standard for unsurpassed quality and the highest level of customer service.
JacksonBuilt has been honored with multiple Prism Awards from the Charleston Home Builders Association, as well as "best of" honors for design and customer service by HOUZZ. JacksonBuilt has also been recognized by GuildQuality, a third-party surveying company, with the Guildmaster Award for outstanding customer service.
"I am incredibly honored to be apart of the first inaugural Cambria academy and for the opportunity to work with such a talented group of professionals in home building and design from across the country," Jackson said. "The Cambria product and company itself is unmatched, so it's exciting to collaborate about our industry needs and trends."
---