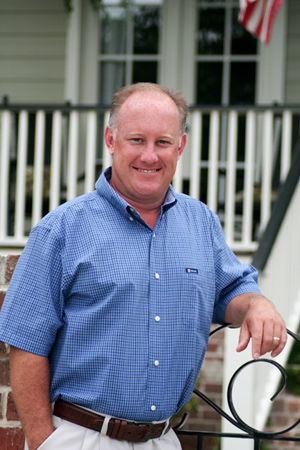 DANIEL ISLAND, S.C. – Richard Jackson, owner and president of JacksonBuilt Custom Homes, has been elected to the Charleston Home Builders Association board of directors for a two-year term.
The Charleston Home Builders Association is a nonprofit organization working to promote homeownership in the Charleston area through networking, education, advocacy and community outreach.
Based on Daniel Island, Jackson runs the business with his wife, Kimberly, and Design Coordinator, Allison Casper. They take great pride in their hands-on approach to building. In keeping with their company motto, "Design Smart, Build Beautiful," they work with the architect from the beginning to create a home that reflects the homeowners' needs while making the best use of the space and allotted budget.
Richard Jackson spent more than 10 years working as a lead builder and project manager for one of the largest homebuilders in the Southeast before starting his own company in 2009.
"I'm passionate about the craft of homebuilding and giving my clients the best customer service I can," Jackson said. "So I'm honored to be part of the Charleston Home Builders Association where I can promote homeownership and quality building practices to the greater Charleston region."
---