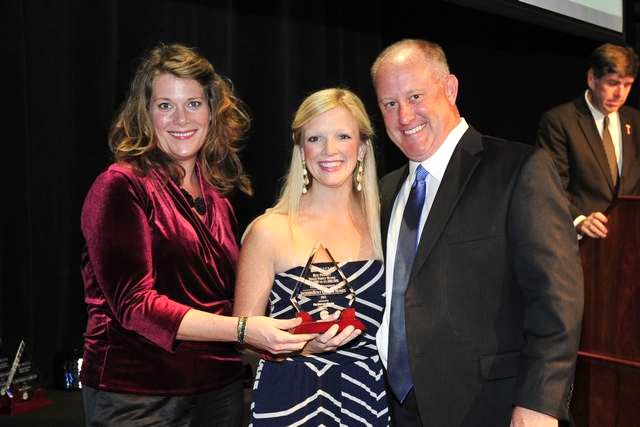 DANIEL ISLAND, S.C. – JacksonBuilt Custom Homes was honored with two PRISM Awards by the Charleston Home Builders Association. For 24 years, the association has recognized the outstanding work of contractors, custom builders, remodelers and home sales representatives.
Based on Daniel Island, JacksonBuilt was honored in the category of "Best Product – Single Family Houses" for its work on two custom homes on Daniel Island. One residence was honored in the $500,000 to $700,000 category, and the other home won in the $700,000 to $1 million category.
The PRISM Awards program was developed in 1988 by the Charleston Home Builders Association's Sales & Marketing Council to recognize excellence in the field of sales, marketing and promotion of new homes. Over the years, the PRISM program has grown to encompass the growing market segments of the housing industry, such as green building, remodeling, development and the associate membership sector.
Almost 50 agents and builders participated in this year's competition. JacksonBuilt received its first PRISM Award in 2011.
A family business, JacksonBuilt is run by Richard and Kimberly Jackson, along with Design Coordinator Allison Casper, and they take great pride in their hands-on approach to building. In keeping with their company motto, "Design Smart, Build Beautiful," they work with the architect from the beginning to create a home that reflects the homeowners' needs while making the best use of the space and allotted budget.
While the company has been primarily focused on Daniel Island, JacksonBuilt is now expanding throughout the Lowcountry. It recently started two new home projects – one in RiverTowne in Mount Pleasant and one in Poplar Grove in Ravenel.
---