The complexities of building in today's marketplace can be frequently overwhelming for the homeowner. The months they devote to building a custom home are sometimes remembered by many to be the most stressful. Indeed, balancing work, family, and the emotional pressure of making all the right decisions to create their "Dream Home" is a tall order.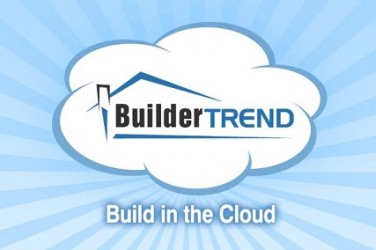 "We've found the best way to mitigate these factors and keep stress in check is a high level of responsiveness on our behalf," says Richard Jackson, JacksonBuilt President. "This, of course, includes our commitment to open communication through all stages of the build."
One of the tools that JacksonBuilt has used successfully for years is BuilderTREND, a customized project management software created for immediate client interaction and feedback. The software is web-based and kept in continual live mode. BuilderTREND offers homeowners complete access to all aspects of their build, from budget and design selections to trade scheduling and daily updates. The platform also hosts photos, enabling visual descriptions for design questions or merely to allow clients the ability to share progress photos with family and friends.
"In 2010, we sought out the BuilderTREND product when we were working with a client living in another state during the build process," says Jackson. "Having a real-time tool we both had access to permitted us to streamline the communication process immeasurably, and enable a level of responsiveness not possible until then."
Since its adoption, the software has played an increasingly important role in the JacksonBuilt protocol. Not only are clients reassured to have all details of the build at their fingertips, but they are often able to experience time and cost savings as a result of how well the software integrates the necessary steps to manage purchases, layer scheduling of subcontractors, and arrive at final inspection.
Client Kristen Wellborn can attest to the software's usefulness. "BuilderTREND was an effective online tool which helped maintain open communication and records between us and JacksonBuilt during and after the construction of our new home," she says. "JacksonBuilt continually updated it with our design selections, design changes/approvals, and warranty items. This provided organization and clarity during the build process."
A testimony to the fact that adding BuilderTrend to JacksonBuilt's standard practice has helped the company create better custom projects and boost client satisfaction.
---